Co-organizer: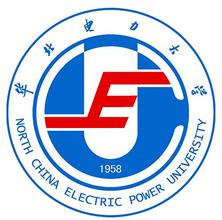 North China Electric Power University
Contact us:
T: +86 (0)10 6566 4687
E: event@theiet.org.cn
Virtual conference instruction
As the conference is getting closer, I am writing to send you some detailed information with regard to the virtual conference. All authors who have report to do (both poster and oral) should firstly follow the procedure below to complete your presentation. Then you should login to the registration system during the two days, read and comment on the posters/oral presentations.
会议临近,特此向您分享一些关于线上会议的具体操作流程及说明。所有文章作者(海报展示或口头报告)需要按照以下汇报流程完成您在此次会议上的文章展示,其余时间可通过注册系统查看其他会议海报/口头报告/主旨报告等。

01. How to attend the virtual conference_author.docx

For Oral Presentations, each author are given 15 mins(including Q& A) in the session to do an Oral Presentation. Please make sure your can finish your presenation within the time limits.
关于口头汇报:每位作者需要在15分钟之内做完整汇报(包含问答时间)。汇报中,请注意您的时间,以免影响后续作者汇报。
For Poster Presentation, all delegates can check and comment on the Posters during the two days, the Poster author should check whether there is any questions for your poster during the two days, and give the answer in time.
关于海报展示:在为期两天的会议中,每位参会人员都可以随时查看并评论海报。海报作者需要及时查看评论并进行回复。
Please check the conference programme via:https://app.oxfordabstracts.com/events/1787/program-app/program
大会日程参见:https://app.oxfordabstracts.com/events/1787/program-app/program
All session broadcasting links (replayable), please check here:
分论坛腾讯直播链接(可回放)请见下表:

Session Broadcasting Links.pdf

Downloads:

Session Broadcasting Links.pdf


RPG 2021 Instruction on how to prepare your presentation.pdf
RPG Journal:
Impact Factor: 3.894
5-year Impact Factor: 3.981
Cite Score: 7.6
SNIP: 1.301
SJR: 1.682