Co-organizer: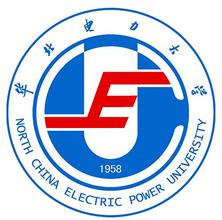 North China Electric Power University
Contact us:
T: +86 (0)10 6566 4687
E: event@theiet.org.cn
Comments of RPG series
Professional organizer:
The IET hold more than 1,200 conferences annually, including international conferences, seminars, technical Tours, trainings, high-end lectures and Webcasts. It is because the professionalism of IET that RPG Power Transmission Conference can be held successfully.
Higher Recognition:
Since the RPG first edition held in China in 2013, we have witnessed a sharp growth of attendees and paper submissions: nearly 150% of growth during 7 years' time.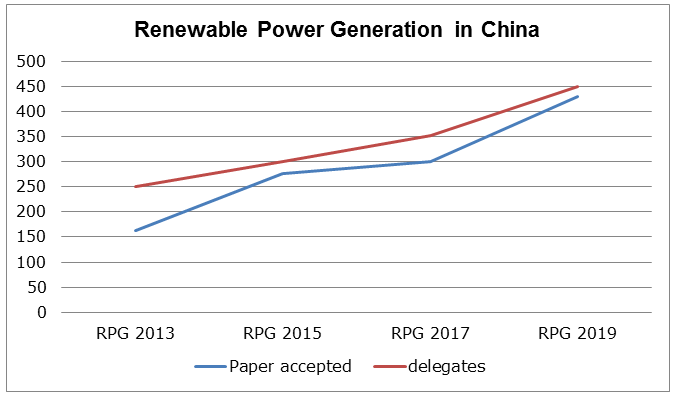 Professionalism:

Leaders in this field are invited as keynote speakers for the conference and shared their latest research findings and industry experience with the audience such as:

→

Dr. Stephan Barth, ForWind - Center for Wind Energy Research, Germany

→

Mr. Jason M. MacDowell, Industry and Policy of GE Energy Connections, USA

→

Prof. Peter Tavner, Durham University, UK

→

Prof. Hongbin SUN, Tsinghua University, China

→Prof. Yunwei (Ryan) LI, University of Alberta, Canada

→Professor Vassilios G. Agelidis, Ph.D., Fellow of IEEE, Fellow of IET, Centre for Electrical Power and Energy (CEE), Department of Electrical Engineering, Technical University of Denmark
Academic authority:

The RPG International Conference brings together international academics, researchers, engineers and consultants working in renewable energy, to publish results, share knowledge and forge new partnerships.

In 2019 more than 450 international researchers and academics from top Chinese and foreign universities joined the event.

With an increasing proportion of enterprises attending the conference, RPG is a perfect combination of academic and industry. The conference is your chance to meet with different industry leaders from the universities, research institutions and enterprises.
International:
The international researchers and academics come from more than 18 foreign countries to increase their knowledge and exchange ideas in the RPG conference. Among them, there are more authors from the UK and India, followed by Australia and Japan.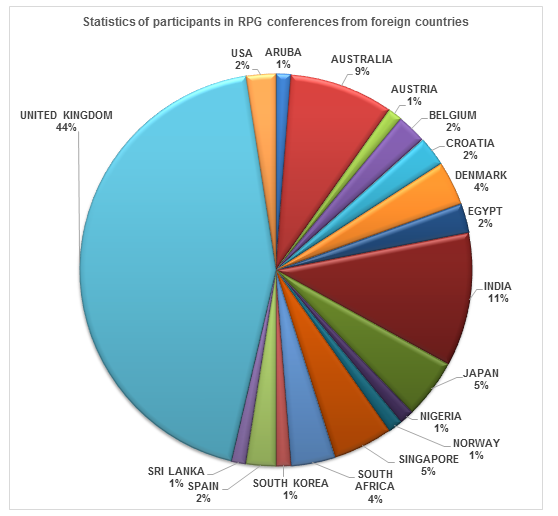 Comments received from RPG delegates:
"I gathered valuable experiences, knowledge sharing, meeting with high professionals which is useful for my carrier so that I can share with my colleagues as well as staff, students since I am involving for developing and improving of renewable power in Sri Lanka as an IET MEMBER." Sanath Kumara,RPG 2019 author,Sri Lanka.
"A new concept called electric energy replacement has been put forward globally, that is, electric energy replaces many non-renewable energy sources and polluted energy sources. There is a big difference in resources between the north and the South in China, with large electricity users distributed in the southeast, while renewable energy generation is abundant in the northwest.Now our country is building a smart grid, west to east power transmission.It not only reduces the consumption and pollution of non-renewable energy in the southeast region, but also realizes the national energy Internet of things and electricity substitution." Prof. Nengling TAI, RPG 2019 Conference Chair , Vice Head of School of Electronic Information and Electrical Engineering, Shanghai Jiao Tong University, China
"The UK currently leads the world in offshore wind technology, but the cost is very high because of geographical resources. However, China is rich in offshore resources in the southeast coastal region and is also developing vigorously, so in the near future, China's offshore new energy generation will also reach a leading position." Dr. David Infield, University of Strathclyde, UK.

Downloads:

Session Broadcasting Links.pdf


RPG 2021 Instruction on how to prepare your presentation.pdf
RPG Journal:
Impact Factor: 3.894
5-year Impact Factor: 3.981
Cite Score: 7.6
SNIP: 1.301
SJR: 1.682