Co-organizer: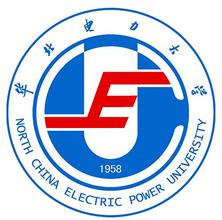 North China Electric Power University
Contact us:
T: +86 (0)10 6566 4687
E: event@theiet.org.cn
The RPG 2021 Conference Proceedings have been published on IDL
The International Conference on Renewable Power Generation (RPG) is one of the IET's most successful international events, with RPG 2021 to be held on 14-15 Oct 2021 online. The RPG International Conference provides an international platform for experts, scholars and enterprises in the field of renewable energy to gather here every year for academic and technical sharing and discussion, so as to promote the development of the industry.

Join us to learn from international speakers' experience and mingle with other delegates on site!
Click here to view the RPG past events!
Paper Publishing:

Where will your paper be published?
The successful authors will:
• Present their papers at the RPG 2021 Conference and have their final paper published in the official conference proceedings
• Have their final papers published on IET Digital Library, have their papers indexed by IET Inspec and submitted to IEEE Xplore and Ei Compendex for consideration for indexing
• Best paper selected from the RPG 2021 conference will be encouraged for an extended version, submitting to the IET open access journal Renewable Power Generation for consideration of publishing (under peer review and APC fee applied)
Downloads:

Session Broadcasting Links.pdf


RPG 2021 Instruction on how to prepare your presentation.pdf
RPG Journal:
Impact Factor: 3.894
5-year Impact Factor: 3.981
Cite Score: 7.6
SNIP: 1.301
SJR: 1.682